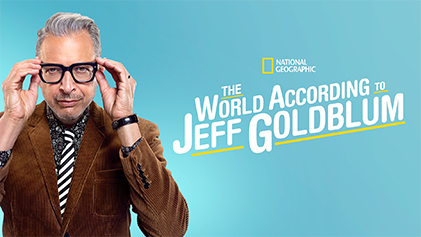 I'm always on the hunt for other people who create joy around them and explore the world with an eye for wonder. The Disney+ show, "The World According to Jeff Goldblum," is a short-form series that basically lets the actor and connoisseur run amok while exploring a singular topic in our modern world.
Denim. Ice Cream. Bicycles. Tattoos. He picks a subject and seeks out its history, its evolution, the makers and gurus of it, and the ordinary people devoted to it. He gives an overview, he deep dives, and he tries his darnedest to get to the bottom of why people love whatever the thing is.
The documentary and human interest stories are charming, but the real star is always Jeff Goldblum himself. Quirky, curious to a fault, game for anything, he brings the perfect combination of gravitas and whimsy to his interviews and narrations. He takes everything seriously and nothing too seriously. He deals out thoughtful interview questions and hilariously unexpected comments with equal ease. He never, ever mocks an enthusiast, even when they seem bizarre or over-zealous, but respects them and genuinely tries to understand them and their passions. His commentary is unique and highly specific, and I can't help but watch, mesmerized, with the feeling that no one else could stand in his place.
I feel like Jeff gets it, that quest for magic in the ordinary. Here are a few examples.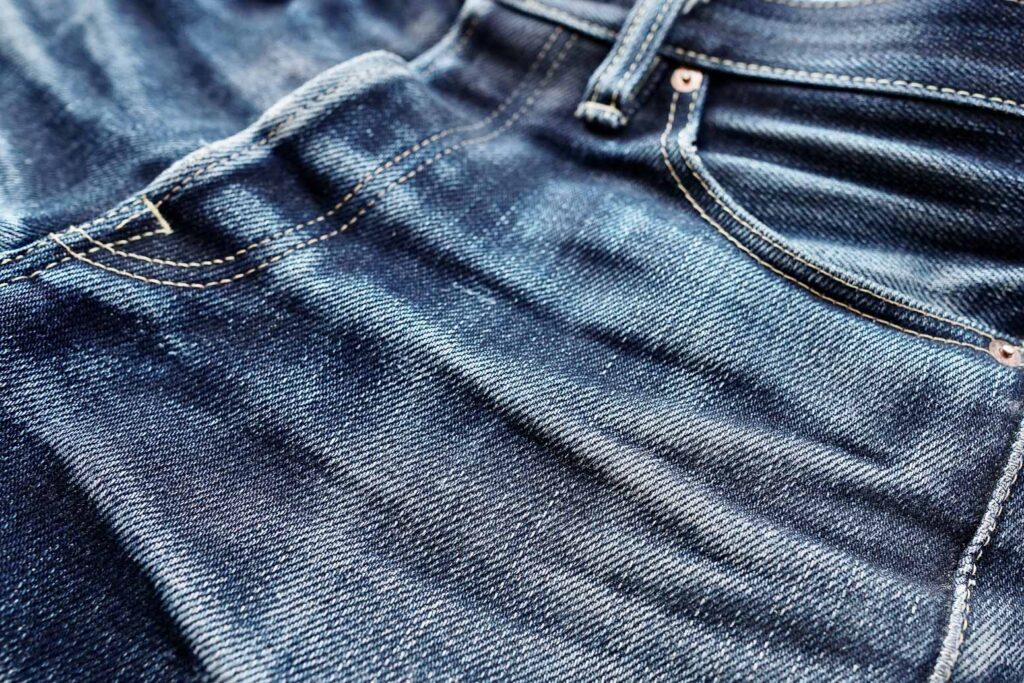 On a "denim safari," Jeff explores an old mining camp with a curator and merchant of vintage denim. Their infectious enthusiasm plays off each other, until Jeff says they're like two sticks about to combust. At the end of the adventure, he declares, "This is the most fun I've had in my whole life!"
In his eyes, cotton is "cheeky", and each pair of jeans tells the story of the individual who wears them. At a weekly line dance held by the Dallas Pride LGBTQ group, surrounded by fabulous be-denimed cowboys, he meets someone from Kansas and begins a spontaneous sing-along of "Somewhere Over the Rainbow."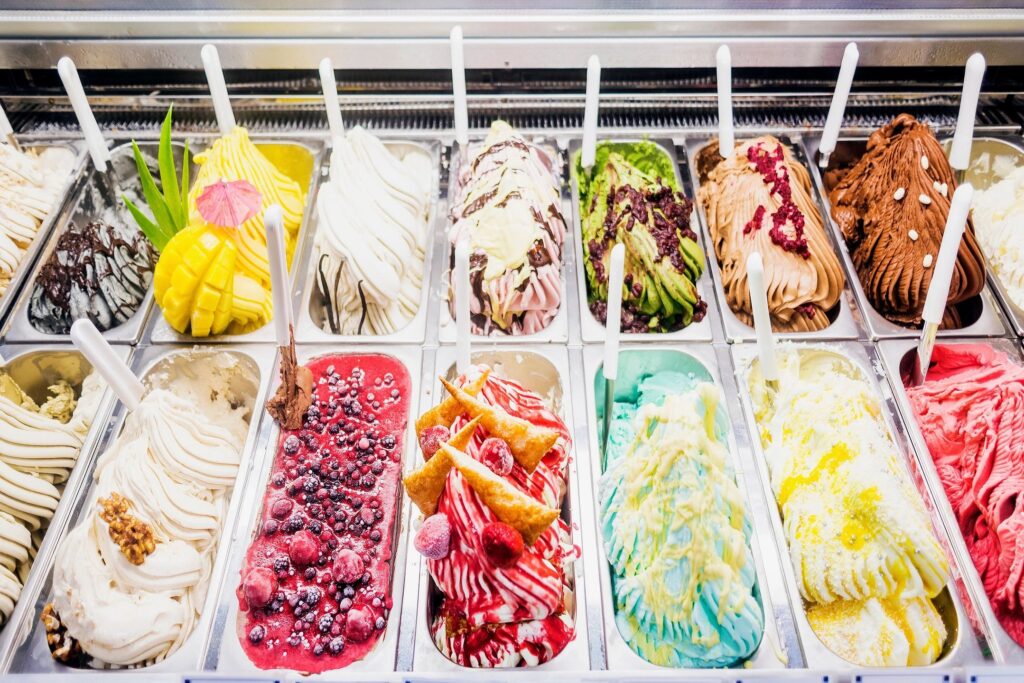 He makes his own ice cream flavor and shares it with active military troops, asking them to close their eyes and describe the memories the ice cream brings. "Ice cream is like a time machine," bringing back fun memories with family and friends, perhaps from simple joys in childhood.
"Studies have shown that nostalgia can uplift feelings improve self-esteem and make us feel connected to people for whom we deeply care. It gives comfort. A torch that lights the way to a brighter future. Lady Ice Cream, I say," – Jeff sings – "I love you, tomorrow, tomorrow, I love you…."
On that final note, Jeff skips off along the beach.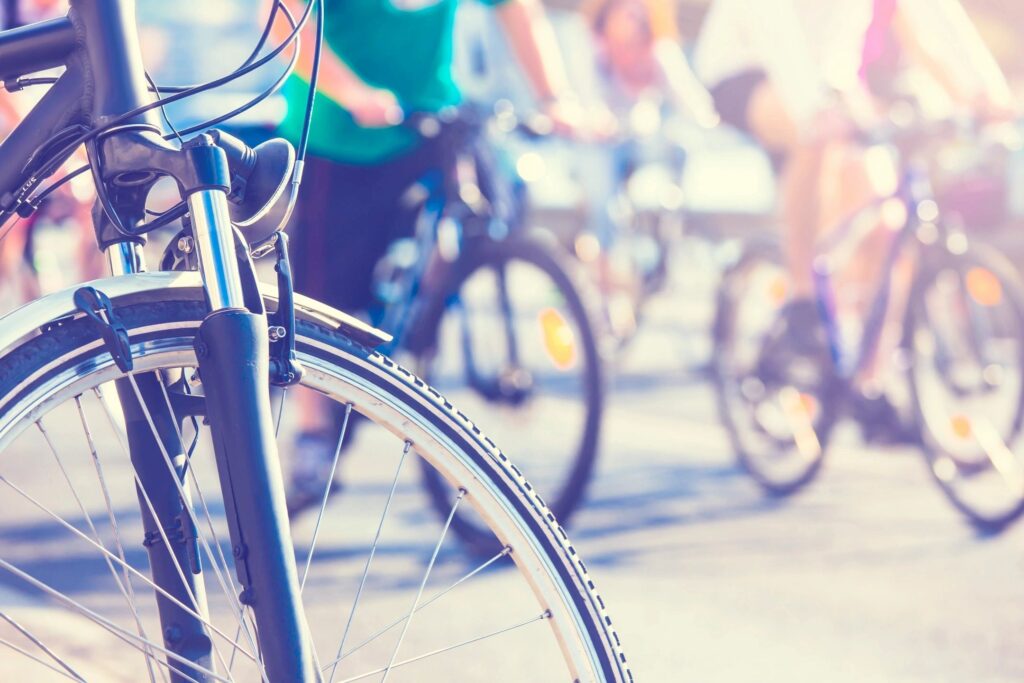 My favorite episode is Bicycles.
Jeff gets his own bike custom built and brings it to a weekly event called Slow Roll Detroit. This community bike ride drew 3-5 thousand people every Sunday to ride through the streets of Motor City. The effects on the city have been astounding: residents along the route throw front-yard barbecues, children come out to cheer, and more importantly, people are moving back to the city because of Slow Roll. They stay in the city more once they get there, going to local shops and restaurants and bringing the community together.
Jeff Goldblum is moved to tears as he concludes his opus on the bicycle and the way they make cities feel more human again.
"Community unification – that's no small thing. The bicycle is mechanical, it's a machine, but you know, I – I felt it was an extension of my body. It allowed me in a unique and subtle but profound way to be in connection with everything around me. The potential of me and that bike has allowed me to connect with something in me that is – can I say real? Well, it feels like, in some way, I'm home." Choking up, he repeats wistfully, "I'm home. Gee."
The World According to Jeff Goldblum is uplifting every time. I watch it whenever I need a treat and a smile. Two seasons are out now on Disney+.