Ella Arrow artwork is now available on jigsaw puzzles! Society6.com, where I have my artist shop, has started offering 200, 500, or 1000 piece puzzles, so I set up dozens of my designs.
Personally, I love doing puzzles, especially when I'm feeling stressed. It fills that need to feel productive (without actually being important to finish) and requires a certain level of concentration that lets me block out the Big Scary News or whatever is troubling me. I don't know about you, but I've done all the puzzles in my house in the last two years, so it might be time for some new ones.
Different artwork results in different puzzling difficulty. Not so hard: Box of Sparks, Green Mermaid, Fairy Creek
Medium challenge: Sea Treasures, The Question, Air Through His Bones
Quite a challenge: Blue Fairy Stars, Golden Road, Oak Tree Canopy
Woof: Dive In. I mean it's all purples.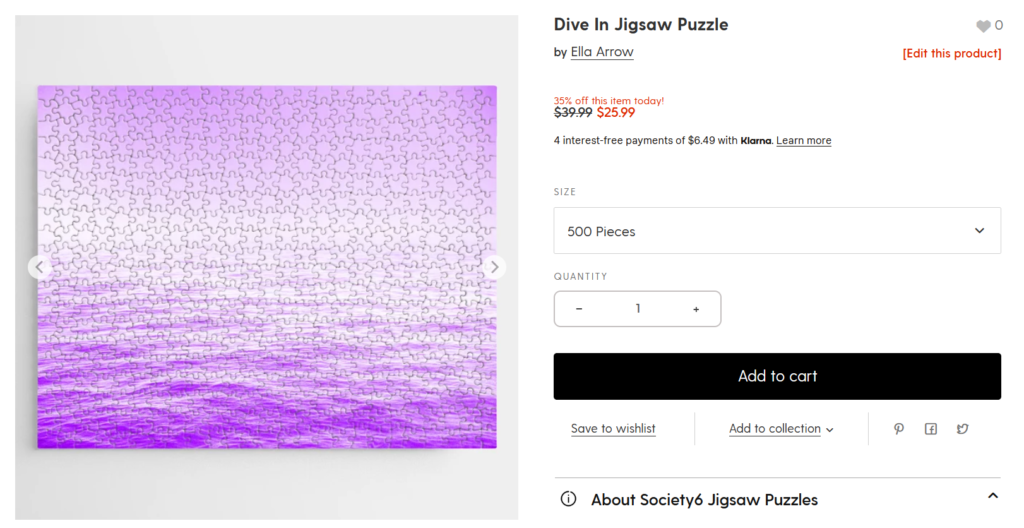 Give art and you support an artist. Art is a unique gift that you can be sure they don't already have!
Browse all my puzzles on Society6 here.