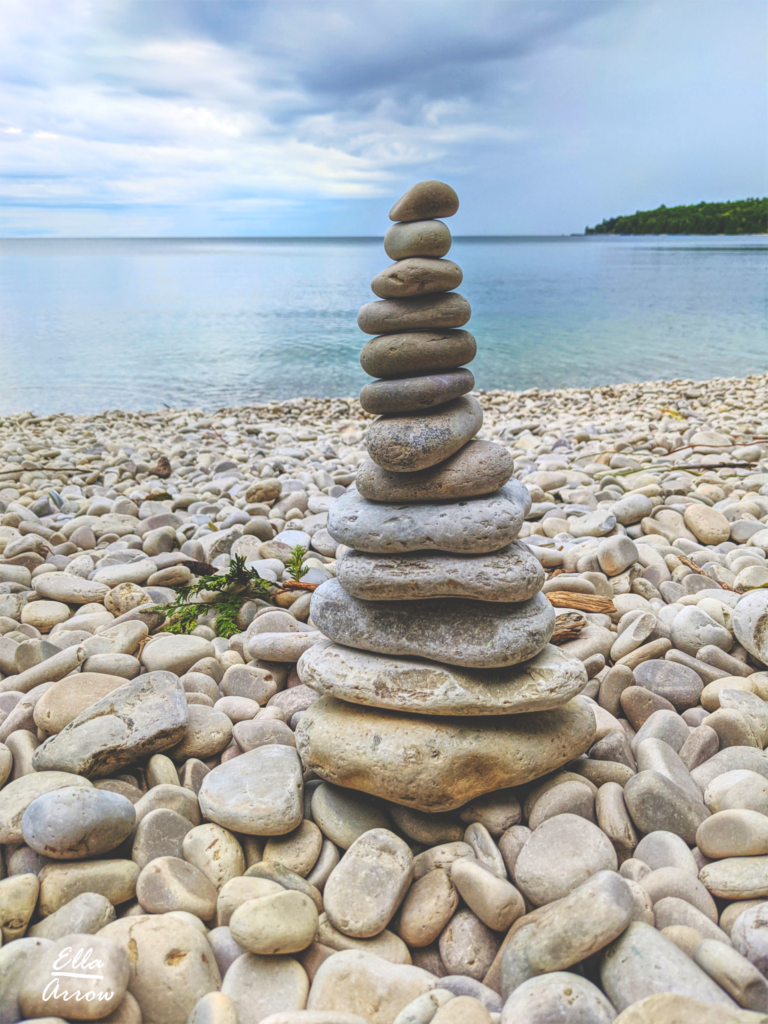 The rocks at Schoolhouse Beach on Washington Island, Wisconsin, are so smooth they feel almost soft. The unique silky texture makes the rocks precious; you'd get a $200 fine for removing one! On a chilly day, visitors built rock stacks with these smooth, flat stones well-loved by the waves, instead of swimming. This stack was ours.
I worked hard in post to get separation of color in the individual rocks. Plus doesn't that swirl of cloud at the top look a bit like an eye? Look out for the VFD.
Visit my store at society6.com/ellaarrow to find art prints, canvases, and other cool stuff made from my art.